Checkflo App for QuickBooks Online
QuickBooks Check Printing and Mailing Services with Zero Transaction Fees
Secure and Convenient Check Payments
Printing and mailing checks from QuickBooks can be a time-consuming and expensive process. From buying compatible check stock and equipment to configuring print settings, stuffing envelopes, and more. Not to mention the additional time spent reconciling accounts. It's no wonder you're feeling overwhelmed and looking for a better solution.
That's where Checkflo comes in.
All-in-One Check Printing & Mailing Solution
Import your QuickBooks checks into Checkflo, and we will handle the task of printing and mailing your QuickBooks checks to your payees. We ensure that your payments are dispatched promptly and in complete compliance with banking regulations. Rest assured, with Checkflo, your vendor payment process is not only simplified but also reliable and efficient.
Instant, or Postdated Payments with Easy Reconciliation
With Checkflo, you have the flexibility to send instant, post-dated, or recurring payments. Approve your payments, select delivery date and method and let us take care of the rest. Checkflo will automatically update your QuickBooks account with a full audit trail upon payment completion.
Exceptional Support & Enhanced Security
At Checkflo, we're SOC 2 and HIPAA certified, ensuring your data is secured to the highest standards. We take your privacy seriously. Our dedicated 5-star customer support, featuring live chat, phone, and email, is ready to address your queries and concerns. Trust Checkflo for top-notch service and robust protection.
Custom Check Capabilities: Tailored to Your Business Needs
Checkflo gives you the flexibility to choose between standard bank checks and fully customized check templates that cater to your specific needs.
How to Print Checks in QuickBooks Online
Create your checks in QuickBooks. Click Save and select "Print Later".
In Checkflo, click "Import Checks" to import all QuickBooks checks you previously set to Print Later.
Approve payment, select shipping method & date. Your checks will be printed & dispatched instantly.
Upon payment completion, Checkflo will automatically update your QuickBooks account with a full audit trail.

Installing the Checkflo App for QuickBooks
In the Intuit app store click on "Get App Now" to authorize your QuickBooks account to integrate with the Checkflo app. You will be redirected to our website to complete the sign up process & to verify your bank account. After the bank verification, you can instantly print & send checks to your recipients.
Ready to get started?
No monthly fee; no credit card required.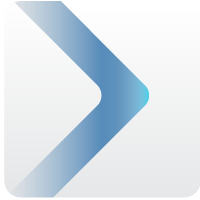 Our vision is to revolutionize the way businesses handle payments by providing a secure, convenient, and automated solution for check printing and mailing.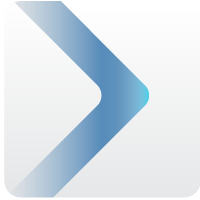 Consider how much more productive you could be with almost half a week's worth of business time regained, and we're here to assist you with that!