Checkflo ("us", "we", or "our") operates the Checkflo website (the "Service").
This page informs you of our policies regarding the collection, use and disclosure of Personal Information when you use our Service.
We will not use or share your information with anyone except as described in this Privacy Policy.
We use your Personal Information for providing and improving the Service. By using the Service, you agree to the collection and use of information in accordance with this policy. Unless otherwise defined in this Privacy Policy, terms used in this Privacy Policy have the same meanings as in our Terms and Conditions, accessible at https://www.checkflo.com
Information Collection and Use
Non-personal information: This type of information may include your session durations, the content you accessed on the Website, the frequency, and scope of your use of the Website and information about your computer and internet connection including the operating system you use and browser type.
Personal Information: This type of information is information from which you can be personally identified. This information includes, without limitation, your name, email address, telephone number, company, job title, and the location of the computer through which you used the Website.
How do we use your Personal Information?
We use the Personal Information we collect from you for a range of different business purposes as described below:
We collect Personal Information to provide you with the Services you contracted to receive with respect to the you registered for. Such collection of information will enable us to provide you with technical and professional assistance, as shall be required by you.
We collect Personal Information to improve and develop our services and understand feedback on Checkflo' services.
We collect Personal Information to improve the management and administration of our business and maintain compliancy with our internal policies and procedures.
We may use your information to detect and prevent fraud, abuse and security incidents by; verifying and authenticating your identity and preventing unauthorized or illegal activity, enhancing the safety and security of our Website and Services, conducting security investigations and risk assessments and preventing or taking actions against activities that are, or maybe, in breach of our terms of service or applicable law.
If you have used Checkflo' Services in the past, we may match the data we collect with other data we had already collected. This enables us to understand your needs and interests, optimize the content we send you and make it more suitable and relevant to your needs
Log Data
We collect information that your browser sends whenever you visit our Service ("Log Data"). This Log Data may include information such as your computer's Internet Protocol ("IP") address, browser type, browser version, the pages of our Service that you visit, the time and date of your visit, the time spent on those pages and other statistics.
Cookies
We may use "cookies" and/or other technologies or files (collectively, "cookies") to identify how visitors make use of this Website. This aggregated tracking information may be used to help us improve and enhance the Website experience for all of our visitors. In addition, cookies are used for adjusting the Website to your personal preferences. Cookies contain information such as the pages you visited, the length of time you stayed on the Website, the location from which you accessed the Website, and more. If you would prefer not to have cookies stored on your computer, you may modify your browser settings to reject most cookies, or manually remove cookies that have been placed on your computer. There are a number of ways for you to manage cookies and other tracking technologies. Through your browser settings, you can accept or decline cookies that we place. However, by rejecting the cookies, you may be unable to fully access the offerings on this Website. To find out more about cookies, visit www.allaboutcookies.org
The Cookies We Use:
Analytical/Performance Cookies: These cookies are used by us or third-party service providers to analyze how the Website is used and its performance. For example, these cookies track which pages are most frequently visited, and from which locations our visitors come from.
Functionality Cookies: We may use cookies that allow us to offer you enhanced functionality when accessing or using our Website. Our functionality cookies are used to remember choices you make such as language preference, country location, or other online settings as well as identify you when you sign in to our Website or keep track of your specified preferences and interests. Functionality cookies enable us to improve and enhance the presentation of content on our Website.
Third-Party Advertising Cookies: These cookies collect information about your activities on the Website and other websites to provide you targeted advertising. We may also allow our third-party service providers to use cookies on the Website for the same purposes identified above, including collecting information about your online activities over time and across different websites.
Service Providers
We may employ third party companies and individuals to facilitate our Service, to provide the Service on our behalf, to perform Service-related services or to assist us in analyzing how our Service is used.
These third parties have access to your Personal Information only to perform these tasks on our behalf and are obligated not to disclose or use it for any other purpose.
NextRoll:
NextRoll, Inc. provides targeted advertising services for advertiser clients ("Advertisers"). The AdRoll Group platform uses cookies, tracking pixels and related technologies to provide our services for Advertisers.  When someone visits a website operated by an Advertiser or a third-party site where NextRoll, Inc could serve an ad, NextRoll, Inc. may collect some or all of the data described in our Service Privacy Notice, in order to enable NextRoll, Inc to do cookie matching. The NextRoll platform uses that data as well as other data to help advertisers serve relevant ads to their customers.
Security
The security of your Personal Information is important to us, but remember that no method of transmission over the Internet, or method of electronic storage is 100% secure. While we strive to use commercially acceptable means to protect your Personal Information, we cannot guarantee its absolute security.
Links to Other Sites
Our Service may contain links to other sites that are not operated by us. If you click on a third-party link, you will be directed to that third party's site. We strongly advise you to review the Privacy Policy of every site you visit.
We have no control over, and assume no responsibility for the content, privacy policies or practices of any third-party sites or services.
Opting-Out
Our partners may use non-cookie technologies that may not be impacted by browser settings that block cookies. Your browser may not permit you to block such technologies. For this reason, you can use the following third-party tools to decline the collection and use of information for the purpose of serving you interest based advertising:
California Online Privacy Protection Act
COPPA requires commercial websites and online services to post a privacy policy. The law's reach stretches well beyond California to require any person or company in the United States (and conceivably the world) that operates websites collecting Personally Identifiable Information from California consumers, to post a conspicuous privacy policy on its website stating exactly the information being collected and those individuals or companies with whom it is being shared. See more at http://consumercal.org/california-online-privacy-protection-act-caloppa/#sthash.0FdRbT51.dpuf
at https://www.nextroll.com/privacy#service-13
According to CalOPPA, we agree to the following:
Once this Privacy Policy is created, we will add a link to it on our home page or on the first significant page after entering our Website.
Our Privacy Policy link includes the word 'Privacy' and can easily be found on each page on the Website.
You can request to change your Personal Information by emailing us.
Children's Privacy
Our Service does not address anyone under the age of 18 ("Children").
We do not knowingly collect personally identifiable information from children under 18. If you are a parent or guardian and you are aware that your child has provided us with Personal Information, please contact us. If we discover that a child under 18 has provided us with Personal Information, we will delete such information from our servers immediately.
Compliance with Laws
We will disclose your Personal Information where required to do so by law or subpoena.
Changes to This Privacy Policy
We may update our Privacy Policy from time to time. We will notify you of any changes by posting the new Privacy Policy on this page.
You are advised to review this Privacy Policy periodically for any changes. Changes to this Privacy Policy are effective when they are posted on this page.
Contact Us
If you have any questions about this Privacy Policy, please contact us at info@checkflo.com
Last Updated: June 26, 2020 (revision 1.5)
Ready to get started?
No monthly fee; no credit card required.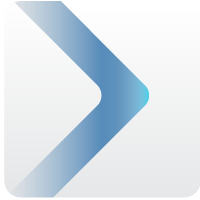 Our vision is to revolutionize the way businesses handle payments by providing a secure, convenient, and automated solution for check printing and mailing.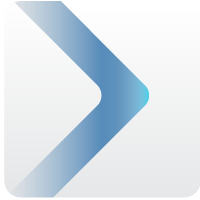 Consider how much more productive you could be with almost half a week's worth of business time regained, and we're here to assist you with that!