Online Check Printing Software for Businesses
Streamline your paper check payments with an automated solution designed to handle every step
Is Checkflo the Right Fit for You

?

As a business owner, you understand the importance of timely and accurate payments for maintaining strong relationships with your vendors, suppliers, and customers. Checkflo offers an online check printing software that simplifies your paper check payments, freeing up your time to focus on other critical aspects of your business.
Check Payment Management Made Easy
Managing finances can be a challenge for busy business owners. Writing and mailing checks is time-consuming, and reconciling books is even more so. With CheckFlo, you can easily take care of your check payments needs, send out professional-looking checks from anywhere with an internet connection, and forget about wasting time at the post office or worrying about running out of check stock.
Customize and Automate for Efficiency
Our easy-to-use platform allows you to create and customize check templates, upload payment information, and sign checks with just a few clicks. Our automation features enable you to set payment dates, choose shipping options, and even send documents along with your checks for a streamlined and efficient payment workflow.
Bank on Security and Compliance
We understand that security and compliance are crucial for your business. That's why we have implemented rigorous security measures, including SOC 2 Type 2 and HIPAA compliance, to ensure that your data is protected, and fraud is prevented. Whether you're a small or large business owner looking for an efficient and secure way to handle paper check payments, Checkflo is the perfect solution. Get started today and let us take care of the rest.
Experience the Checkflo Difference
Sign up for a free account with Checkflo today and see how easy it is to automate your check payment workflow. With our secure and compliant platform, you can focus on other important aspects of your business while we handle the printing and mailing of your checks. Don't waste another minute on tedious and inefficient manual check processing – join the thousands of business owners who have already made the switch to Checkflo.
Easy upload of payment data, using a CSV file, API, or App for QuickBooks Online.
Secure Payment Approval System.
Mail checks with one click.
Can be set up with multiple bank accounts.
Your first 5 checks are on us!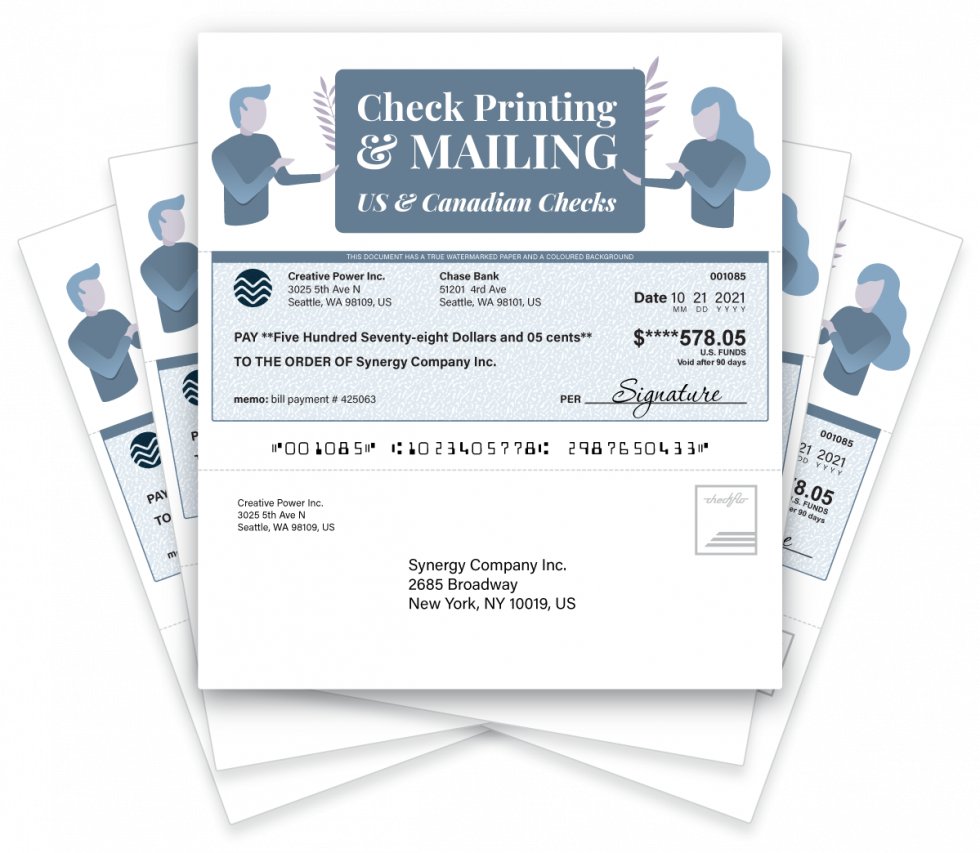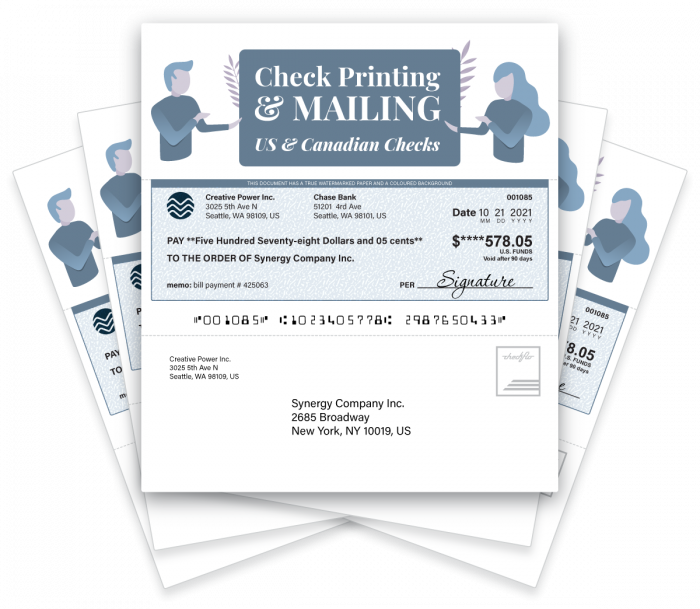 Average savings
is 16 hours a month
& $500 a check Checkflo an easy to use, online check printing & mailing fulfillment services used by many businesses throughout the US. Checkflo customers are saving an average of 16 hours a month and $5.00 on every check mailed (the costs of mailing your own checks really do add up).
Managing company checks can involve juggling a variety of tools and platforms, leaving lots of room for error! With Checkflo, the process of issuing, printing and mailing checks is entirely automated when integrated with QuickBooks online. Checkflo syncs to existing invoices and contact information, which means there'a no risk of data loss!
Checkflo App for QuickBooks Online:

Installing the Checkflo App
Visit our QuickBooks app store page, then click on "Get App Now" to authorize your QuickBooks account to integrate with the Checkflo app. You will be required to complete the sign-up form & to verify your bank account. Once your account verification is completed, you can instantly print & send checks to your recipients.
Looking for a Custom Solution?
Checkflo can offer other solutions for your business. 
Contact us 
Sending Checks from QuickBooks
You can create a check transaction directly from QuickBooks & mark it as "Print Later" to alert our system to import those checks to get processed, printed & mailed.
If you ever find yourself in a bind or needing some assistance, our support team is available via email, chat, or phone to help you out. We are passionate about this amazing system and would love for you to be a fan too!
Ready to get started?
No monthly fee; no credit card required.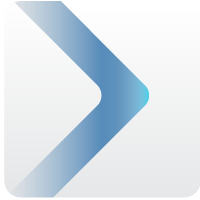 Our vision is to revolutionize the way businesses handle payments by providing a secure, convenient, and automated solution for check printing and mailing.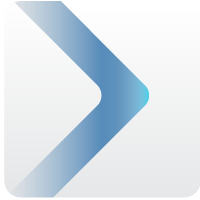 Consider how much more productive you could be with almost half a week's worth of business time regained, and we're here to assist you with that!