About Checkflo
Check printing & disbursement solution for Businesses and Accounting Firms
Modernizing Check Printing
Welcome to Checkflo, where we modernize check printing and automate the entire payment process. As a division of Payflo Inc., our mission is to provide businesses in the United States and Canada with a secure, convenient, and cost-effective solution for handling check payments. We serve businesses of all sizes, ensuring on-time delivery, and offering transparent pricing with discounted shipping rates.
Checkflo is your one-stop-shop for all your check payment needs, offering a comprehensive suite of features and services that sets us apart from the competition:
Cross-border services:

Catering for businesses in the US and Canada with reliable and timely local and cross-border payments services.

Adaptable pricing

: With our all-inclusive pricing model, you can enjoy discounted printing and shipping rates for checks and documents, making Checkflo an affordable solution for businesses of all sizes.
Unlimited flexibility: Checkflo allows for unlimited bank accounts, custom check templates, and advanced reporting features without any additional costs, providing unparalleled flexibility for your payment processing needs.
On-demand customization: Checkflo offers check personalization and customization services to create checks that meet your unique requirements and align with your brand's identity.
Experienced and trusted team: Our highly skilled team members are trained in top security and privacy measures, ensuring the safe and efficient handling of your check payments.
High-volume processing capabilities: Checkflo's state-of-the-art equipment and extensive experience enable us to process mass payments and high volumes of checks effortlessly, ensuring timely and accurate payment fulfillment for businesses of all sizes.
Our Vision:
At Checkflo, we aim to revolutionize the way businesses handle payments by offering a secure, convenient, and automated solution for check printing and mailing.
Certifications and Compliance:
We take security seriously, and our platform is SOC 2 and HIPAA compliant. This commitment to security reflects Checkflo's dedication to keeping our customers' data safe and secure, making us a reliable and long-term check printing and payment solution for businesses.

Checkflo successfully secured a Service Organization Control (SOC) 2 Type 2
SOC 2 compliance is vital for outsourcing check services. Our attestation confirms adherence to trust principles, including Security, Availability, Processing Integrity, Confidentiality, and Privacy, ensuring system protection, accurate processing, and commitment to safeguarding sensitive information.
Seamless Integrations:
We've partnered with industry leaders like QuickBooks, XERO, and more to ensure seamless payment processing. Checkflo is also listed on the Intuit App Store. For added convenience, we offer CSV file uploads ,  REST API Integration and an App for QuickBooks to enable easy check data transfer from your software. This ensures seamless integration and a user-friendly experience, regardless of the system your business uses. Our goal is to continually add new integrations and features to cater to the unique needs of every business.
What Do I Need to Get Started? 
At CheckFlo, we strive to provide a seamless and secure check issuing experience for businesses of all sizes. To get started with our platform, we've outlined a simple registration process that ensures your business and account information is accurate and verified. Here's what you need to get started:
Create an Account

: Register for a free account on our website by providing your name, email address, and phone number. After registering, you will receive an access code to explore our platform.

Business Information

: During the registration process, we'll ask for essential account holder and business details such as your business name, address, registration number or EIN. This information helps us verify your business identity and ensures that you are authorized to issue checks on behalf of your company.

Bank Account Details

: To enable you to accurately create and customize checks using our check writing software, we require your bank name, address, routing number, account number, and a digital or scanned image of the authorized signer's signature. Providing this information allows us to verify your bank account, maintain the security and integrity of the check-issuing process, and ensure that the checks you create are valid and recognized by financial institutions.

Account Verification and Activation

: Our account creation, verification, and activation process is designed to be quick and efficient, often allowing you to start sending checks on the very same day. By prioritizing the security and integrity of our platform, we ensure a seamless and reliable experience for all of our users.
Rest assured that the security and privacy of your data are our top priorities. We follow strict privacy regulations and industry best practices to ensure your sensitive information is encrypted and stored securely. For more details, please refer to our Privacy Policy.
By following these simple steps and providing the required information, you can quickly and easily get started with CheckFlo, enjoying all the benefits and features our platform has to offer. If you have any questions or need assistance, our dedicated support team is always here to help.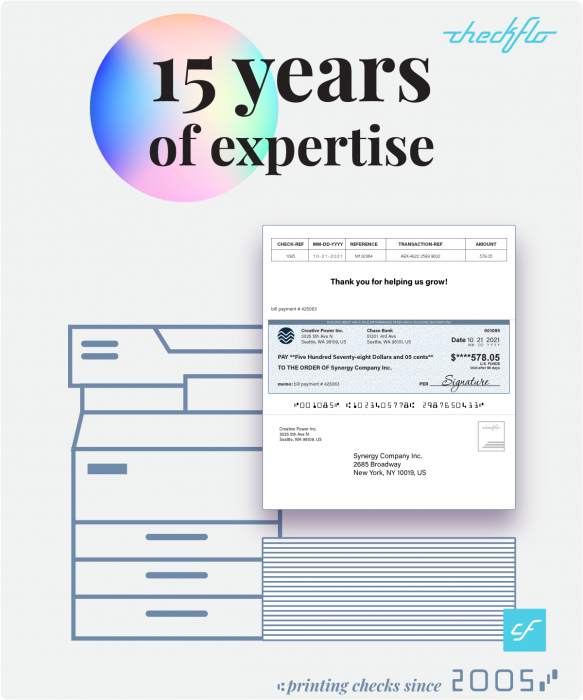 Custom Check Capabilities: Tailored to Your Business Needs
Checkflo gives you the flexibility to choose between standard bank checks and fully customized check templates that cater to your specific needs.
Ready to get started?
No monthly fee; no credit card required.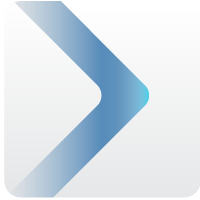 Our vision is to revolutionize the way businesses handle payments by providing a secure, convenient, and automated solution for check printing and mailing.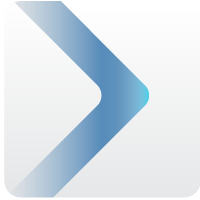 Consider how much more productive you could be with almost half a week's worth of business time regained, and we're here to assist you with that!