MICR Check Printing for Accountants and Accounting Firms
Say goodbye to in-house check printing and mailing
Why Checkflo is a Game-Changer for Accountants
Juggling numerous clients and managing multifaceted financial transactions can be taxing. With Checkflo, accountants and accounting firms can breathe easier. Our platform not only streamlines check payments but also offers robust features that adapt to your specific needs.
Customization That Speaks Volumes
Manage an unlimited number of bank accounts and create custom check templates for each. Our team provides free customization services, enabling you to tailor checks and stubs with essential payment and remittance information. Add static or dynamic content effortlessly to make every check a communications tool. Whether it's for your firm or for clients, flexibility is at your fingertips.
Streamlined Approvals and Workflows
Add signing officers and define custom payment approval workflows. Eliminate bottlenecks and gain operational efficiency without compromising on security.
Bulk Payments, Minimized Effort
Process up to 10,000 checks per batch with just a few clicks. Save time, reduce errors, and focus on strategic tasks that matter.
Cost-Effective and Transparent Pricing
No monthly subscriptions. Our pay-as-you-go pricing is all-inclusive—covering high-security check stock, postage, printing, mailing, and digital reporting. Plus, enjoy free positive pay reports, bulk discounts, and a lucrative referral program.
Comprehensive Solutions for Accounting Firms
For accounting firms looking to simplify check printing and mailing on behalf of their clients, we offer primary accounts with the option for client sub-accounts, for easy check management. 
Referral Programs & Volume Pricing
Optimize your firm's growth by partnering with us. Our special volume pricing, white-labeling options, and compelling referral programs offer an opportunity for substantial cost savings and additional revenue streams.
Ready to Revolutionize Your Accounting Operations?
Print Checks from Multiple Bank Accounts.
Approve Payments Remotely.
Set Custom Check Templates.
Mail Checks with One Click.
Contact us for volume pricing!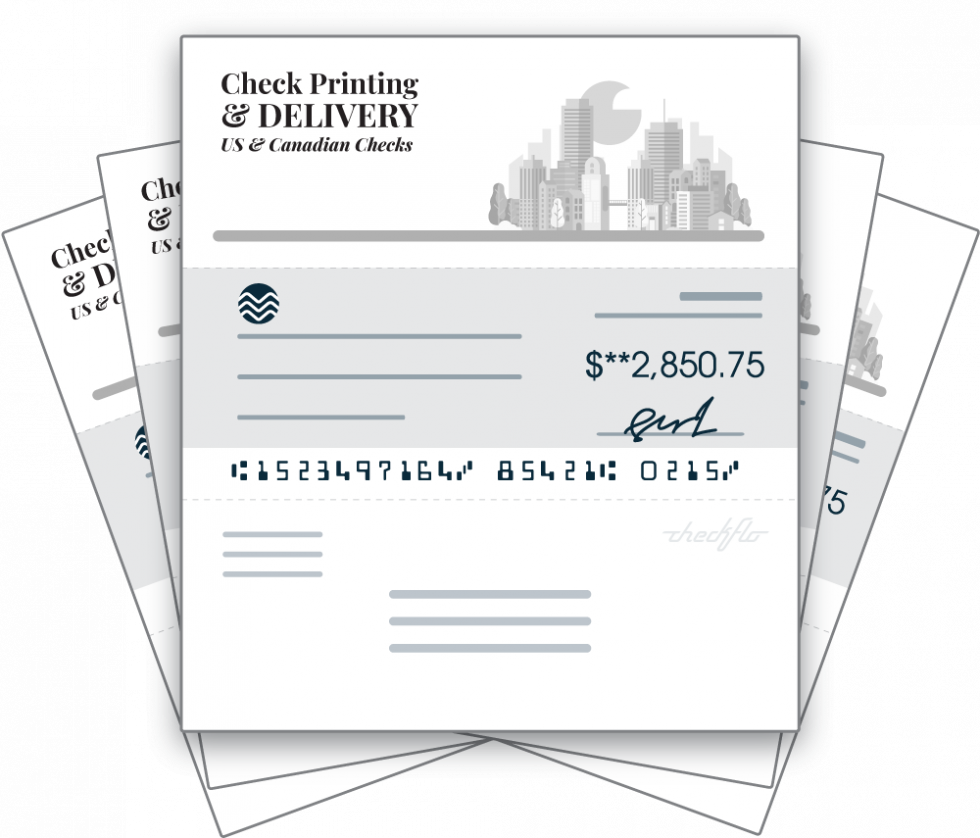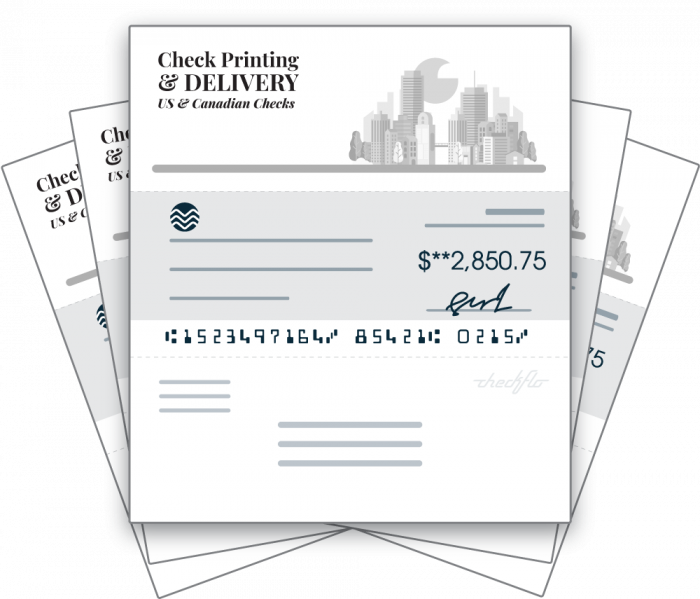 Mail Checks from QuickBooks
Average savings
is between 16 to 30 hours a month If you use QuickBooks Online as your accounting software, Checkflo can help you simplify your check payments processing. Our platform connects with QuickBooks Online on two-way sync for automated check mailing and reconciliation, making it easy to print checks and keep your records up-to-date. With flexible pricing, customizable check templates, and advanced tracking and reporting features, Checkflo is an all-in-one solution that can help you save time, reduce stress, and improve efficiency.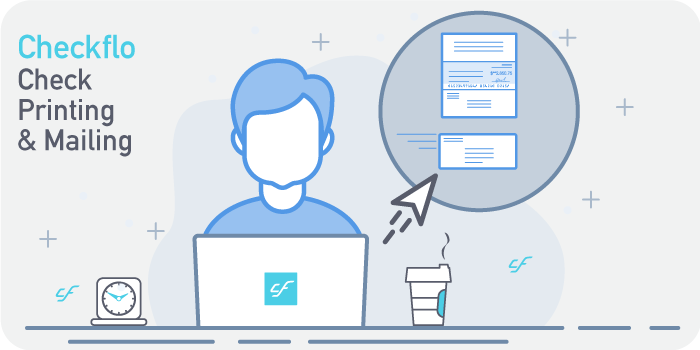 Faster check payments processing
With just a few simple clicks, you can upload payment information and send out check payments and documents. You'll be able to avoid manual processing, saving you more time and reducing stress.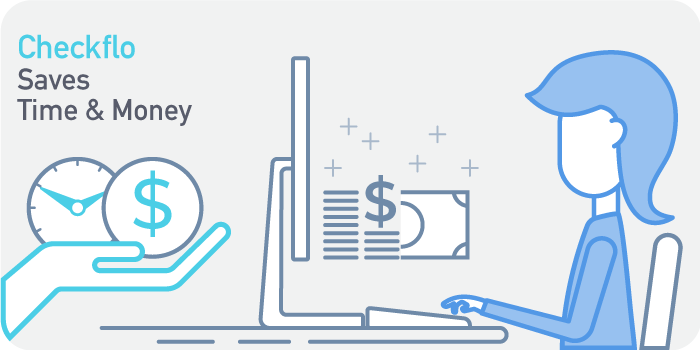 Discounted prices for bulk payments
Checkflo offers all-inclusive pay as you go pricing with discounted prices for businesses that process bulk payments, making it a cost-effective and efficient solution for companies of all sizes.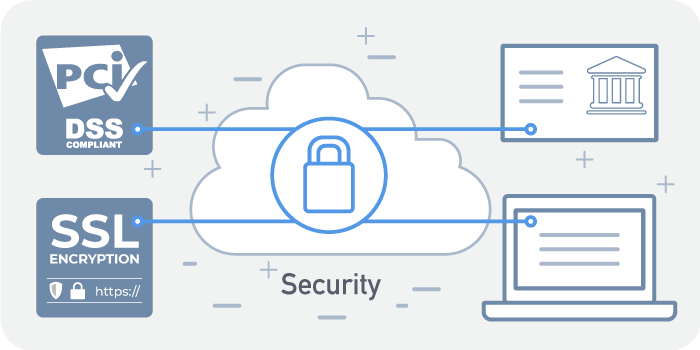 Enhanced security and fraud prevention
Checkflo uses advanced security measures to prevent fraud and protect sensitive financial data. Checkflo's platform is built with multiple layers of security to safeguard against fraud and ensure secure transmission of financial data. Checkflo ensures that your payments are secure and compliant with industry regulations. Our secure servers and premium check stock with high-security features help prevent fraud, while our SOC 2 Type 2 and HIPAA compliance give you peace of mind knowing your data is protected.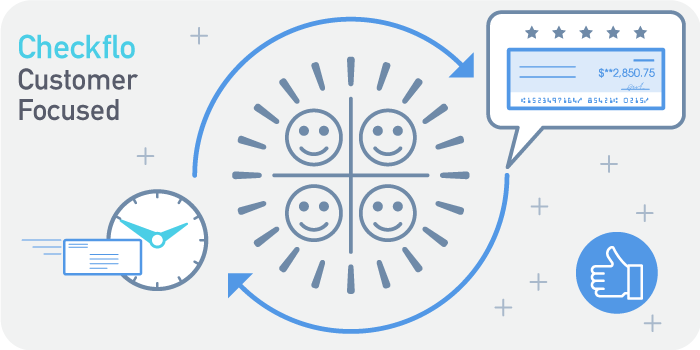 Increased job satisfaction and productivity
With Checkflo, you can reduce the amount of manual work required for check writing and payment processing, allowing your team to focus on higher-value activities. This can lead to increased job satisfaction and productivity among team members.
Installing the Checkflo App
Visit our QuickBooks app store page, then click on "Get App Now" to authorize your QuickBooks account to integrate with the Checkflo app. You will be required to complete the sign up form & to verify your bank account. Once account your verification is completed, you can instantly print & send checks to your recipients.
Looking for Custom Solutions?
Checkflo can offer other solutions tailored to your business needs.
Contact us!
Sending Checks from QuickBooks
Checkflo connects with QuickBooks Online on two-way sync for automated check mailing and reconciliation, making the process seamless and hassle-free.
You can create a check transaction directly from QuickBooks & mark it as "Print Later" to alert our system to import those checks to get processed, printed & mailed.
Ready to get started?
No monthly fee; no credit card required.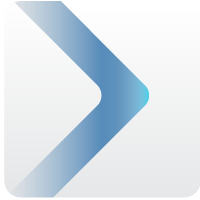 Our vision is to revolutionize the way businesses handle payments by providing a secure, convenient, and automated solution for check printing and mailing.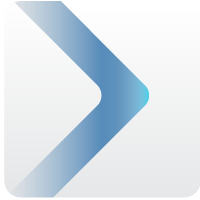 Consider how much more productive you could be with almost half a week's worth of business time regained, and we're here to assist you with that!