Frequently Asked Questions
Have a question? Read through our FAQ below. If you can't find an answer, please email our support team. We're here to help.
How long do checks take to be delivered?
Check orders received before 1pm EST will be mailed the same day they're submitted, Monday to Friday. Typical USPS priority delivery times are between 4-6 business days. For overnight delivery with FedEx its guaranteed to be delivered by noon the next day.
Where are all the checks mailed from?
All checks are processed, printed, and mailed from our secure fulfillment center located at our headquarters in Montreal, Quebec. Payments submitted before 1pm EST are presorted and sent to USPS the same day. 
Why does Checkflo need my account & routing information?
Checks are printed (in MICR toner) with your provided account and routing details because Checkflo doesn't handle your funds in anyway, we simply print your details on the check on your behalf – it's as if you were printing and mailing the check yourself.
Am I susceptible to check fraud using Checkflo?
Checkflo reduces your exposure to check fraud by using the most advanced pressure sealed check paper available on the market along with using MICR ink. Moreover our checks have 7+ security features to mitigate your chances of check fraud.
What is telecheck and why does Checkflo use it?
 TeleCheck is a check processing and risk analytics company. TeleCheck helps merchants decide whether to accept check transactions by analyzing information about check transactions that previously have been sent through its system.
What QuickBooks data is synced with Checkflo?
Checkflo pulls transactional and non-transactional data from QuickBooks. The non-transactional data includes basic information about your company and vendors/suppliers. Transactional information includes check and bill payment details. Data elements include Payee, Amount, Date, Check number, and additional information relating to bills and check remittances. Additionally, once your payments are submitted, Checkflo syncs with QuickBooks Online to update the payment statuses and check numbers in real time.
How long does it take to set up my account?
The account verification/set up process is streamlined and takes a maximum delay of two business days.
Check Printing & Mailing
With Checkflo you can upload your check payments by integrating with our Checkflo App that's available on the QuickBooks App Store.
Business Owners
You're the one vendors/suppliers and customers depend on to receive payments. Nobody works harder in your business than you do, so how about an accounts payable software that can keep up?
If you're honest with yourself, you'll likely admit that your current check writing process is incredibly time-consuming each week. Writing those payroll checks, customer refunds, vendor checks and tax payments by hand is time spent inefficiently.
Accountants
You've built your company, gathered a large group of loyal clients and assembled a talented team of bookkeepers to keep everything running smoothly. Your expertise and knowledge in the industry have taken you to the level you're at now.
Your bookkeeping customers are as unique as their fingerprints. Each one comes with a different set of policies and requirements for issuing payments, and this is where you shine! Your accounting software is able to keep up with the numerous transactions and bank accounts, but, when it comes to printing checks, it's falling short — or worse, it's not even a viable option for your firm.
Check Pricing
Checkflo is flexible, scalable, and secure. Our packages can be customized to meet your businesses check printing and delivery needs. Checkflo is the leader in enterprise check printing and fulfillment. We have the perfect solution to make your life easier.
The best way to find out whether Checkflo is right for you is to use it! Our starter plan has all of the basic features needed to get started.
App User Guide
Read our App User Guide if you have questions about importing checks, recipient address, bank account setup, etc…
Ready to get started?
No monthly fee; no credit card required.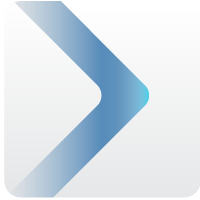 Our vision is to revolutionize the way businesses handle payments by providing a secure, convenient, and automated solution for check printing and mailing.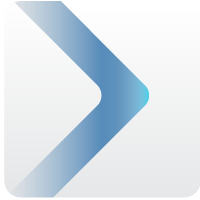 Consider how much more productive you could be with almost half a week's worth of business time regained, and we're here to assist you with that!