PaymentFlo Inc. Announces the lauch of Checkflo.com
Checkflo.com automates the check printing and delivery process, finally making checks great again.
MONTREAL (PRWEB) October 22, 2018
PaymentFlo Inc. today announced Checkflo, a new cloud service for printing and delivering checks, that will drastically improve the way businesses send money. The service is available today.
In 2016, there were 17.3 billion check payments, with a value of $26.83 trillion in the U.S.
Paper checks have declined slightly but remain extremely popular, largely because they are simple and easy for the recipient of the payment.
Operationally, printing and mailing paper checks creates friction.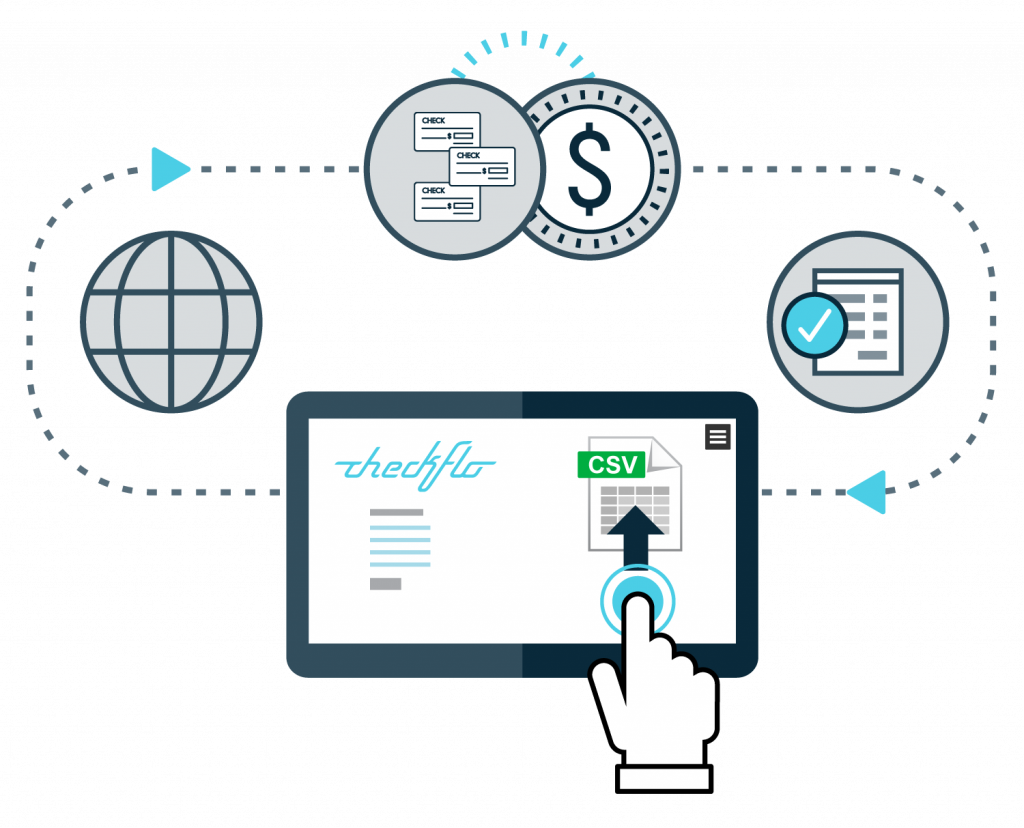 With Checkflo, businesses can import check payments directly from their accounting software, from a simple CSV file or by manually entering payment information onto Checkflo's secure online platform. Once the check payments are imported, users can choose to send by mail or overnight courier.
Checkflo will change how businesses operate, empowering millions of businesses with a faster, safer and cheaper way to send check payments. Checkflo provides an intuitive and user-friendly experience for customers, allowing them to quickly get setup and start using the service. Most companies will be able to start sending checks in less than one day using their existing bank accounts, as no prefunding or intermediary accounts are required.
"We are very excited about the launch of Checkflo!" said Dickson Jay, President of Checkflo. "Our specialized checks have advanced security features that businesses can customize with their branding, turning ordinary payments into marketing opportunities. With Checkflo, a company can save precious time and money by essentially outsourcing their accounts payable, enabling them to focus on other priorities at the office."
"I do everything in my power to not pay by check as it is a tedious and time-consuming process with too many steps involved." said Corey Krakower, VP Business Development of Checkflo. "This innovation will streamline check payments and add the flexibility of paying vendors anytime, and from anywhere. Using Checkflo is easy and efficient, as uploaded check payments are instantly processed, printed and mailed on the same business day from our headquarters."
The launch of Checkflo will be showcased at the Money2020 exhibition in Las Vegas, Nevada. Checkflo will have a promotional booth located in the conference's Startup City from Monday October 22 to Wednesday October 24.
Companies can sign up now at checkflo.com, or can contact Checkflo for more information by emailing info@checkflo.com or by calling 1-855-561-4273.
Meet Your Check Mate!
About PaymentFlo Inc.


PaymentFlo is a financial technology start-up based in Montreal, Canada. We create payment solutions for businesses and consumers. We have delivered over 1 million checks. PaymentFlo is fully PCI DSS 3.2 compliant, which is the key security standard within the payments industry.