The Need for a Modern Check Writing Solution
As businesses grow and adapt to ever-changing environments, their financial management requirements evolve too. Traditional manual check writing, characterized by its time-consuming nature and susceptibility to human errors, no longer meets the demands of contemporary business operations.
Companies must prioritize agility, automation, and remote capabilities

to stay competitive in today's fast-paced business world.
Check writing software addresses these needs by offering a more efficient and secure method for creating and printing checks. By automating the process, digital check writing tools reduce errors, save time, and strengthen security for check payments, ultimately improving overall financial management. This innovation allows businesses to be more agile, easily adjust to changes, and support remote work seamlessly.
What is Check Writing Software?
Check writing software is a digital tool that simplifies the process of creating, customizing, and printing checks for businesses and individuals. It's designed to make the task of writing checks more efficient, accurate, and secure, making it much easier to process check batches and mass payments made with paper checks.
With check writing software, users can:
Bulk Check Printing: Quickly create and print checks online using simple templates and automated processes, saving time and resources. 
Custom Check Templates: Create personalized and professional checks by incorporating custom payment details and branding elements.
Remote Check Management:

Safely sign and oversee checks online with secure features, enabling check payment management from anywhere.

Security Measures:

Check writing softwares often incorporates measures such as data encryption and fraud detection to guard against unauthorized access or misuse.

Check Tracking and Reporting:

This feature allows users to track issued checks and generate digital reports for reconciliation and auditing purposes.
When choosing the best check writing software for your business, consider essential features, security, ease of use, scalability, and pricing. By evaluating these factors, you can select a solution that meets your needs and offers a good return on investment.
Introducing Checkflo – A Reliable B2B Online Check Writer
Checkflo offers a free online check writer that streamlines the process of creating, printing, and mailing checks, making it easier for businesses and accountants to manage their finances. With Checkflo, users can print checks online, create personalized checks, and have their check payments printed and mailed to their recipients on the same day. The cloud-based platform allows businesses to easily manage their check writing tasks, whether they need to print standard business checks or create custom checks that are professional, secure, and bank compliant.
Cost and time savings: Checkflo reduces the need for pre-printed checks, manual labor, and minimizes errors, enabling businesses to process batch payments in just a few clicks.
Reliable check payment disbursement services: Checkflo offers check payment disbursement services for recipients in the US and Canada, with discounted shipping rates using first-class mail and FedEx overnight for expedited delivery.
Enhanced security: Checkflo features bank-level encryption, compliance, and checks with built-in security features, printed with premium MICR toner, to protect your sensitive financial information and reduce the risk of fraud.
Simplified record-keeping: Checkflo's cloud-based platform has audit approved reporting and real-time delivery tracking features, making it easy to manage, audit, and monitor transactions.
Flexibility and scalability: Checkflo provides custom payment solutions and can easily adapt to growing business needs, allowing companies to scale their payment processes as they expand.
Ready to take the first step?
In conclusion, modern businesses and accountants require an efficient, secure, and adaptable check writing solution that can keep up with the ever-changing demands of today's fast-paced business landscape. By leveraging the power of check writing platforms like Checkflo, you can automate and streamline your check writing process, saving time and resources while enhancing security.
How Online Check Writing with Checkflo Works
Utilizing Checkflo for writing checks online is both straightforward and efficient. Its easy-to-navigate platform and seamless integration into your existing workflow make it the perfect solution for businesses seeking to optimize their financial management processes.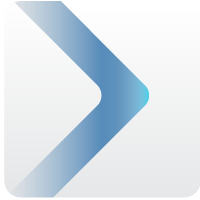 1- Create Custom Checks
Create an online business account or sign up using your QuickBooks account. Add and configure your bank account information, and create custom check templates for each bank account. You also have the option to add signing officers for online payment approval.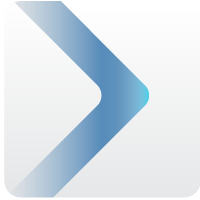 2- Upload Payment Data
You have three options – upload a CSV file with check payment information, import check payments from your QuickBooks account, or submit check payments using Checkflo's API service.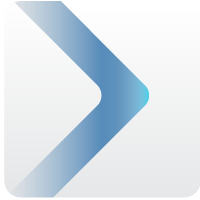 3- Send Payments via First-Class Mail or FedEx Overnight
Approve payments online, choose the delivery method and date, and let Checkflo print and ship your checks and documents on the same day for timely delivery to recipients.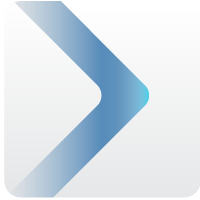 4- Get full visibility
Checkflo offers advanced reporting and real-time tracking to give you complete insight into your check payments.