Benefits
Benefits & Key Features
Simple & Powerful Check Solution
Our check solution offers complete customization and extensive features to fit every business.
Flexible Bank & Check Options
Checkflo users can set up multiple banks to facilitate check issuance and processing.
Sync with Accounting Software
Import your QuickBooks Online checks with a single click.
Advanced Tracking & Reporting
Advanced reporting tools.
Advanced Check Security Features
Our specialized checks have advanced security features that prevent fraud.
Branding Options
Turn your payments into a customer touch-point to increase sales.
Checks Printed using MICR Technology
MICR provides a secure, high-speed method of scanning and processing information in the banking network.
Mailing & Delivery Options
We offer Regular Mail service and FedEx Next-Day delivery with Signature Required option.
Payment Approvals
Executives can manage each transaction by approving payments uploaded by their staff or accountant.
PRINT AND MAIL
Secure US and Canadian bank checks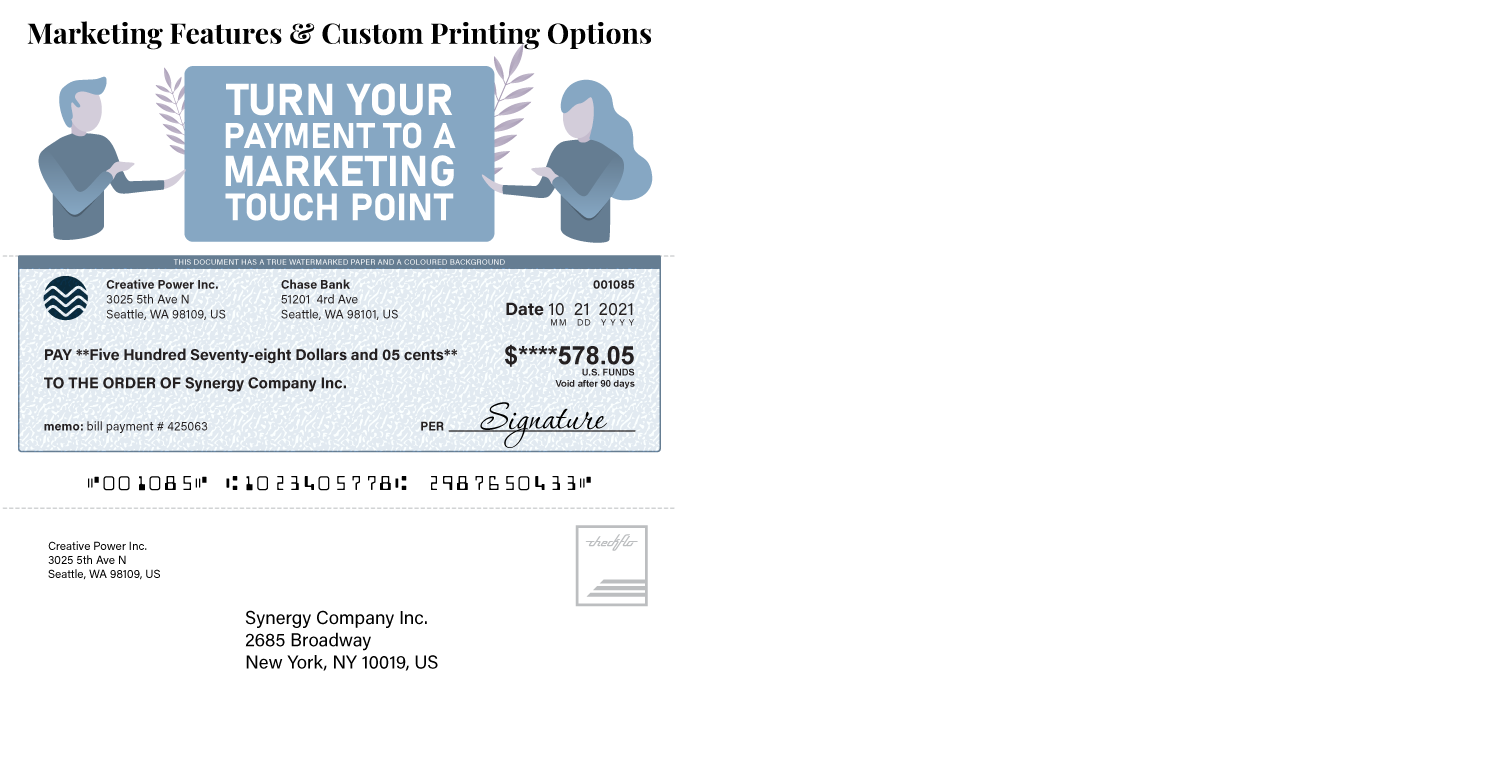 You can instantly preview your check before submitting a batch of checks to our platform.